Experienced author and director Sophia Romma told us a very contemporary and touching story in her experimental feature film USED AND BORROWED TIME.
The story is about Eva Gold's life (present and past) and about her journey in a racist reality that persecuted her whole life, especially her love story with an African American guy when she was a teenager, in the segregation laws period.
We meet Eva in a market in Birmingham, Alabama the day after Halloween night. She moves around the vendors' stands, she meets Gypsy and Romani fortune tellers (Sophia Romma portrays the Gypsy one), an amazing orchestra, candies, masked people, animals. Everything reminds of a fairy tale world. But then, as soon as she approaches one of the vendors, reality comes back, showing a still racist world. Some against Chinese economic growth, some still against Jews (Eva Gold is a blind, Jew actress).
During her conversion with a bakery vendor at the market, Eva gets projected to her past, where she suddenly finds herself between a kissing couple: on the left, Eva herself, younger, and on the right her boyfriend, a poetic African American civil rights advocate. So we meet here the young Eva Gold, that will be uncharged to show us her past.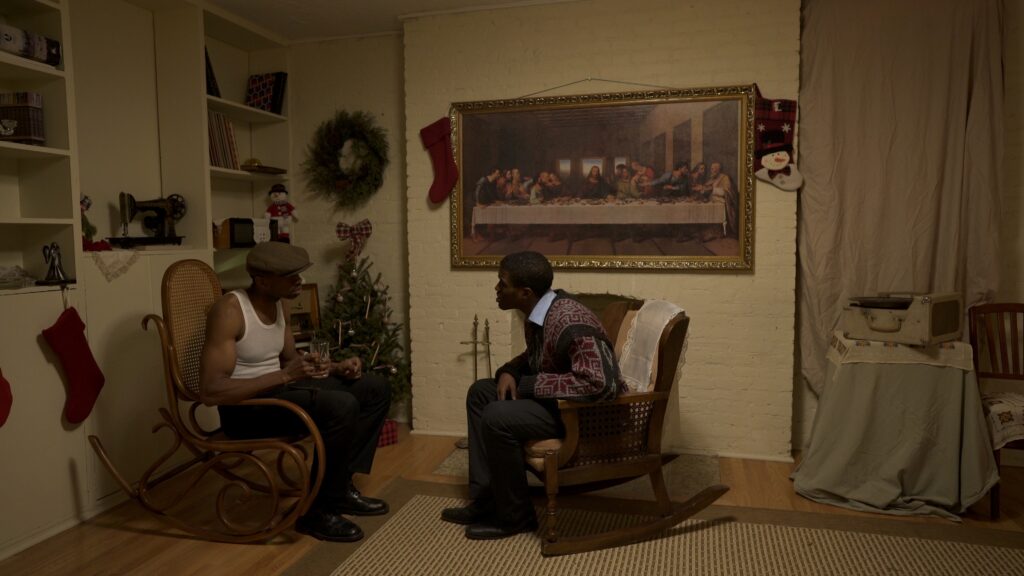 The antagonist character is assigned to an unprincipled white suprematist family Woods, awfully racist. Romma doesn't fear shocking the audience and without polishing any word of the dialogues she delivers a strongly harsh reality full of racism and hate.
The movie is very long (3 hours and 36 minutes) and it's divided into two parts. The second one looks faster, maybe because of the plot that gets more and more interesting until it reaches a climax that really gets the audience shocked. Especially if you stop and think that what Romma is showing is nothing but something that not only really happened (the movie is inspired by true events indeed) but it's something that it's still happening in our current world, under our noses.
Great soundtrack and original music by the orchestra led by Queen Ilise and Gabriel Lawson (the last song I Found You is really impressive). Great costume and set designers. Good acting, especially Emily Seibert and Cam Kornman (young and old Eva Gold), Clas Dunkan (Steadroy), and Grant Morentz (Wade Woods). Congratulations!
https://newyorkmovieawards.com/reviews#4c18462d-ed40-4154-8837-07670cc3d69b