Harnessing Theatre/Film within the Realm of
Cinematic and Artistic Cultural Exchange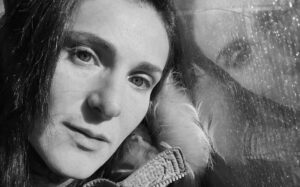 The craft of playwriting and screenwriting in its inception and initial stages is a rather solitary task riddled in the metaphysical, as the mastermind, hidden behind a glaring computer screen steers the ship of imagination through torrents, beasts of the ocean and the bastard mountains of critique, lost in a murky cave of floating, wafting between empty pages begging to be filled with mesmerizing, poignant tales. Neither Film, nor Theatre blooms like a Lilly of the Valley, untamed. Perhaps the art of show business is like no other artistic genre for a singular yet humanist reason, the visceral playground of emotional discourse, the propelling action in verse, the afterthought of a premise, and the actors troupe breathing life into the yolk of creative material, paints a bombastic cosmic universe of maddening imagination surpassing the waterfalls of an actual individual life. The Theatre is God's Graceful universe descending upon the mortals, while the cinematic screen ignites our eyes and fills our spirits laced with a symphony of truth through a kaleidoscope of compelling storytelling.
As an Artistic Producing Director with over twenty years of hands on experience in both competitive ever-changing industries of theatre and film; I feel that the work of the playwright/screenwriter and actor is endlessly entwined in an infinite prism of timeless collaboration. The literary story, naturally originates before all else, thus in an effort to develop a sustaining and engaging story, Garden of the Avantgade Film and Theatrical Foundation attempts to provide all of the tools belonging to the unique craft of playwriting and screenwriting, bringing the medium forth to a fruitful stage of polished development. It is through the intricate labyrinth of story, that we realize the intensive purpose of our lives. Theatre elevates the artist and the audience, in a deliverance of the human condition. Film transports spectators into the depths of our existence, exploring the nature of our being, the essence of the meaning of our art. The creative experiences may awaken the mystery of this complex universe, challenging our thoughts and tantalizing, through active discourse and explorative visuals, our inquisitive contemporary minds. The secret of becoming a good writer/actor/director lies in the self, in the study of the self, in discipline, sturdy maturity, in seeking truth and accepting a diverse international cosmopolitan culture, struggling with cognitive self-acceptance while validating identity.
My artistic interests lay in combining my extensive theatre and film training and experience as a professional poet/playwright/screenwriter and theatre director, where creative truth and expression are primary, and as a theatre artist exposed to Eastern European influences, with an emphasis on conscious and devout literary context. My personal goal is to offer and to unveil a sturdy education and creative journey to all artists in the field of theatre and film, by honing and developing the Craft, which is at the root of success in this gentle yet still brutal medium, exposed to a fluctuating terrain and fickle landscape.
As a creative producer, when I embark upon a project I seek all of the possible connections that may be harnessed and incorporated into the event or project, even if that event is singularly the production and presentation of a play or a motion-picture. It is the cultural differences and artistic nuances which interest Garden of the Avantgadel Film and Theatrical Foundation, and therefore, serve as the central focus of our staple nonconformist theatre productions and art house film projects. As artistic producing director, my focus is on the presentational power of the particular story we are exploring and how to take that story and bring it to an explosive visual form through a process of complete and engaged development, with all artists involved in the dance of collaboration. In establishing Garden of the Avantgade Film and Theatrical Foundation in 2013, we have thus formed a premise for artistic humanism battling against nihilism, with the sole objective of closing the gender gap existent in modern society. In our body of theatre and film work, we carefully and scrupulously examine socially relevant issues, prejudice, injustice, discrimination, as well as the personal work and artistry of women who are interested in establishing international connections, emersion in multi-lingual exploration and planning community building, which should be nurtured, challenged and shared; which serves as the direct purpose of our foundation. Imagination stems from the heart and soul—imagination is a prerequisite in undertaking and cultivating any artistic project and its respective artist. Our dedication to promoting women artists in the fields of theatre and film is not a fight nor is it a plight; we are not at war—we are simply on a mission to establish order, such order which belongs to equal rights of women achieving and staging as many productions as men, in a world where gender parity and equality should come naturally in all fields of work, especially in the realm of imaginative artistic creation, which without doubt, is a talent which belongs to both sexes—in equal amounts of representation.
Garden of the Avantgade Film and Theatrical Foundation stands steadfast in creative expression, as we constantly seek to engage multicultural artists, underserved communities, and theatre institutions in active cultural collaboration. Having lived and worked abroad, as a playwright in residence in such renowned and classic theatres, as the Mayakovsky Academic Art Theatre, I bring forth a sense of legitimate craft to the courses which I teach in both theatre and film. My objective as Artistic Director is to unleash the potential and spur the momentum of emerging female artists as well as women artists who are already engrossed in their respective successful show business careers, and most importantly, to foster peace through performance art. The students of the theatre and film and the audiences whom I engage with are immersed in hands and hands combat with the forces of storytelling and the outreach of harnessing an innate imagination. Garden of the Avantgade Film and Theatrical Foundation is an organization which embraces creativity and community though cultivating the power of theatre and film artistically, domestically and globally, with impressive and effervescent results.

Sophia Romma
Playwright, Screenwriter, Theatre Director
Producing Artistic Director of The Garden of the Avant-garde Film and Theatrical Foundation