Visiting Professionals
Charles Weldon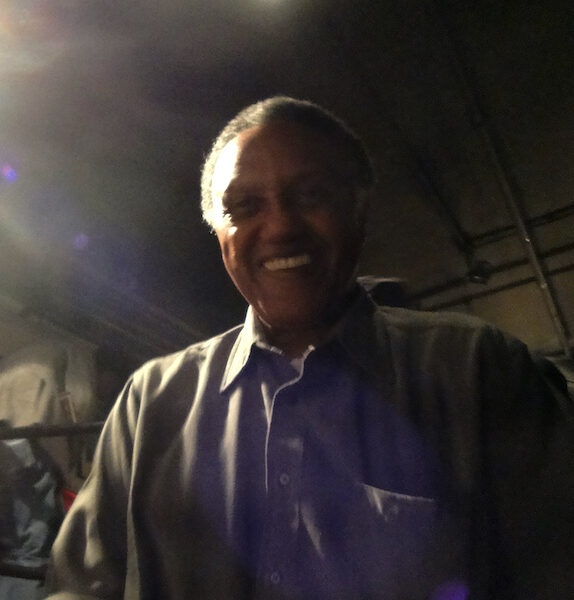 Charles Weldon, (June 1, 1940 – December 7, 2018) was an actor, director, educator, singer, and songwriter. He was the artistic director of the Negro Ensemble Company for thirteen years.
Mr. Weldon was the co-founder of the Alumni of this company and directed many of their productions. During his career he worked with Denzel Washington, James Earl Jones, Cicely Tyson, Alfre Woodard, Muhammad Ali, and Oscar Brown, Jr. Mr. Weldon was ]a veteran actor of stage, film and television and is known for the memorable roles he created in Stir Crazy, The River Niger, A Soldier's Play, Malcolm X, and New York Undercover. He has also been a member of the legendary Negro Ensemble Company since 1970, where he served as Artistic Director for over thirteen years. Mr. Weldon has directed Colonel Leslie Lee's (former NYU TSOA Professor and Tony-Nominated Playwright), Blues in a Broken Tongue, Jimmy Barden's Offspring, Samm Art-Williams' The Waiting Room, And Layon Gray's WEBEIME. Mr. Weldon also produced Mr. Lee's Sundown Names and Night-Gone Things. He directed Sophia Romma's critically acclaimed plays, The Mire and With Aaron's Arms Around Me at the Cherry Lane Theatre. He also directed Dr. Romma's Cabaret Émigré at the Lion Theatre on Theatre Row. In February of 2016, Mr. Weldon played the role of the Jamaican Body Snatcher in Sophia Romma's play, The Blacklist which ran at the 13th Street Repertory Theatre. Co-Founder of the Negro Ensemble Company's Alumni Organization, Mr. Weldon received the Audelco Award for best supporting actor, the Remmy Award for best leading actor, and the 2006 Henry Award for the best supporting actor in August Wilson's Gem of the Ocean.
Leslie Lee
Leslie Lee, (1930 – January 20, 2014) was an American playwright and professor of playwriting. Leslie Lee grew up in West Conshohocken, Pennsylvania. He earned a bachelor's degree from the University of Pennsylvania and a master's degree from Villanova University.
Lee's early theatre experience was at Ellen Stewart's La Mama Experimental Theatre Club in the East Village, Manhattan.
benHis play Elegy for a Down Queenwas produced at La MaMa in 1970 and in 1972 by John Vaccaro's Playhouse of the Ridiculous.
Cops and Robbers was produced at La MaMa in 1971 by La MaMa GPA Nucleus Company. 1997, marked the beginning of Mr. Lee's theatre collaboration (spanning twenty years) with his Dramatic Writing Student from New York University's Tisch School of the Arts whom he deemed his Protégé, Sophia Romma (née Murashkovsky). Colonel Lee directed Sophia Murashkovsky's play, Love, In the Eyes of Hope, Dies Last which was produced at La MaMa in 1997, and he also directed Sophia Murashkovsky's critically acclaimed play, Coyote Take Me There! at La MaMa in 1999. In 2004, Leslie Lee directed Ms. Murashkovsky's epic, mystic play, Defenses of Prague at La MaMa. Mr. Lee continued to successfully collaborate in the theatre with Dr. Sophia Romma and in 2006, directed her heart-wrenching émigré saga, Shoot Them In the Cornfields! which premiered at the American Theatre of Actors. Mr. Lee, who seldom took on the role of director, believed that Dr. Romma'sunique staccato lyrical voice, her poignant themes of advocating for multicultural tolerance, religious, ethnic and minority acceptance, and most importantly her stark depictions of the trials and tribulations of immigration/assimilation were well worth exploring on the theatrical stage. Ms. Murashkovsky (Romma) in turn directed Mr. Lee's short play, We're Not Here to Talk About Beethoven at John McTiernan's New York Performance Works.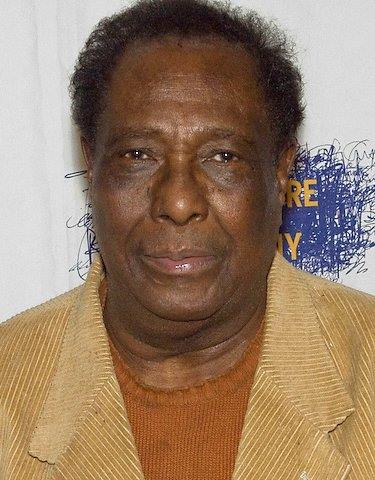 Lee also worked with the Negro Ensemble Company along with Sophia Romma, who served as Literary Manager of NEC.
His significant work includes his history play Colored People's Time, a production of which featured Angela Bassett and Samuel L. Jackson, and Hannah Davis. He received a 1975 Obie Award for Best Play, a 1976 Tony Award nomination for Best Play, and an Outer Circle Critics Award for his play First Breeze of Summer.
In 2006, the Negro Ensemble Company produced his play Sundown Names and Night Gone Things, based on Richard Wright's life in 1930s Chicago, featuring Stephen Tyrone Williams and Dewanda Wise. In 2008, the Signature Theatre Company produced a revival of First Breeze of Summer, directed by Ruben Santiago-Hudson and starring Leslie Uggams, Brandon J. Dirden and Jason Dirden, and Yaya DaCosta. [citation needed]
Lee's film credits include Almos' A Man, an adaptation starring LeVar Burton of a Richard Wright story; The Killing Floor, which won first prize at the National Black Film Consortium; and an adaptation (with Gus Edwards) of James Baldwin's novel Go Tell It On The Mountain, starring Paul Winfield and Rosalind Cash.
Teaching and grants
Lee taught playwriting at the College of Old Westbury on Long Island, New York University's Tisch School of the Arts, The New School's Eugene Lang College of Liberal Arts, and the Frederick Douglass Creative Arts Center in Manhattan, where he and Sophia Romma taught playwriting and screenwriting workshops under the leadership of Ray Gaspard, Kermit Frazier, and Marc Henry Johnson. He was a playwright-in-residence at the University of Pennsylvania, and received grants from the Shubert Foundation, the Rockefeller Foundation, and the National Foundation of the Arts. He received a playwriting fellowship from the Eugene O'Neill Theater Center in Connecticut.
In 2009, he was sponsored by a Likhachev Foundation grant to travel to Russia and complete a screenplay on Alexander Pushkin.
Legacy
Lee died on January 20, 2014, due to complications of heart failure. He is survived by a brother and sisters, and several nieces and nephews.The Negro Ensemble Company and Signature Theatre Company held a memorial celebration of his life and work in March 2014.
John Farrell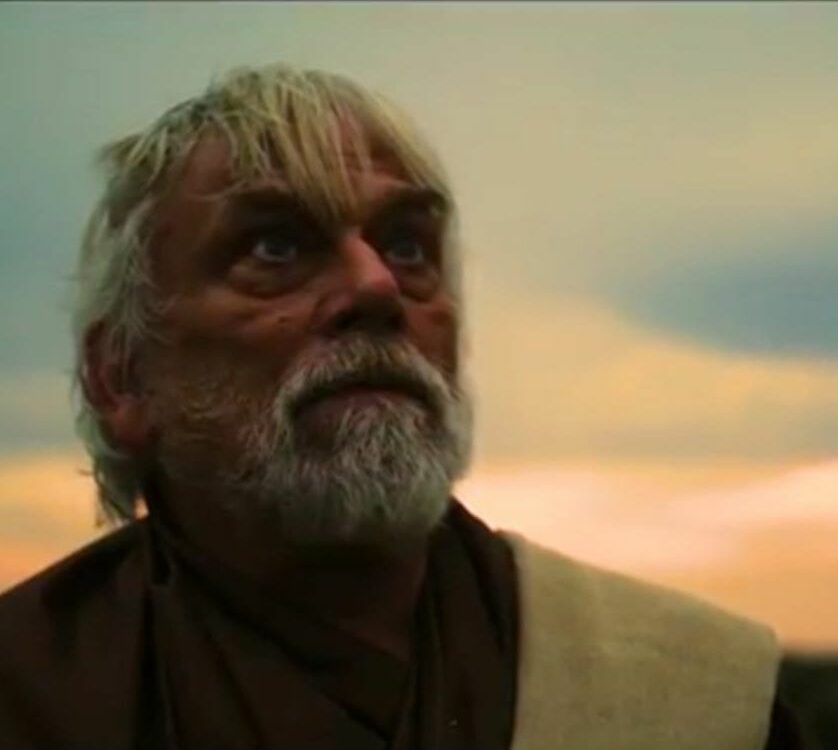 John Farrell began working in theater as a protégé to actress Geraldine Fitzgerald when he joined her esteemed Everyman Company over 45 years ago. In 1981, Farrell immigrated to Ireland where he became a leading figure in that country's artistic community, though he probably remains most identifiable from his long run (nineteen years) as sidekick to Irish broadcaster Gerry Ryan. Farrell won In Dublin Magazine's Best Production award for his staging of "Twelfth Night" and "A Midsummer Night's Dream." He was director of Dublin's first Fringe Theatre Festival, an active Board Member of the Project Arts Centre and was, for several years, Director of Ireland's largest Arts Center, The Garter Lane in Waterford. Since returning to New York, he has developed a one-man show about Brooklyn poet Walt Whitman, an on-going memoir/performance piece named "3 Lies About Brooklyn."
In March of 2014, Mr. Farrell commenced his collaboration in theatre with Dr. Sophia Romma whence he directed Romma's short, poignant and intriguing short play, "Carte Blanche" at Polaris North (a Membership Co-operative for playwrights, directors and actors), for the "Chance Acts Play Series." In March of 2015, Mr. Farrell once again directed Ms. Romma's award-winning play, "Carte Blanche," which ran as part of the Midtown International March Madness Short Play Festival (a New York Fringe Festival with an eighteen year history presenting theatrical stage productions of unconventional, experimental playwrights and directors). In July of 2015, Mr. Farrell was slated to direct Dr. Romma's most controversial and stirring political farce yet, "That Queer Blind Silence" at the 13th Street Repertory Company (as part of the theatre's "Women's Playwright Cycle") when the production was shut-down before opening for being "dangerously politically vocal" and "subversive." "That Queer Blind Silence" was to be produced by the 13th Street Repertory Company in conjunction with Garden of the Avant-garde Productions (formally known as The O'Neill Film and Theatrical Foundation) and supported by the Underground Voices of Feminist Theatre which had lost its funding due to systemic governmental pressure. In September of 2015, Mr. Farrell directed Dr. Romma's most internationally celebrated play, "The Past Is Still Ahead" for the series "Women Celebrating Women in History" which was presented at the Montauk Library to outstanding theatre reviews.
Yuri Joffe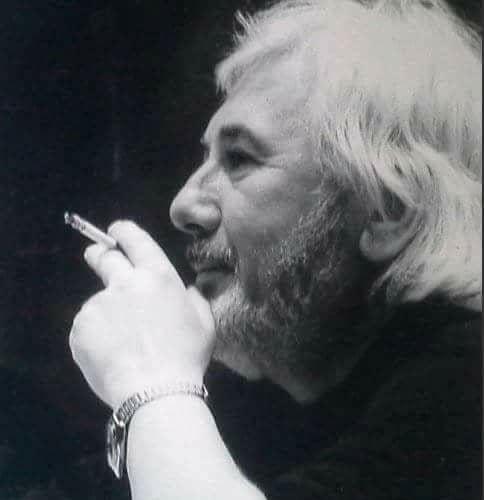 Professor Joffe was awarded the "Honored Theatre Artist of the Russian Federation" in 1999. He received the Medal of Merit Convey of the Second Degree before the Fatherland in 2019 as well as the Grand Prix at the XXI International Festival of Antique Arts in 2019.
Yuri Joffe graduated from the Kharkov Theatre Institute, in Ukraine and worked in various theatres of Ukraine before arriving in Moscow, Russia. Mr. Joffe has been a director of the Mayakovsky Academic Art Theatre in Moscow, Russian Federation since 1976, where he has directed over fifty plays by both classic and contemporary playwrights. He earned his Doctoral Degree in directing from the prestigious Gitis Academy of Theatre Arts and has directed plays by world-renowned authors, including Isaac Babel, Alexander Ostrovsky, Tom Stoppard, Neil Simon, Lev Tolstoy, Vladimir Nabokov, Slawomir Mrożek, and Edvard Radzinsky. In 2003, Professor Joffe received the coveted Stanislavsky Award for his co-direction of Fyodor Dostoevsky's "The Brothers Karamazov" along with the Artistic Director of the Mayakovski Academic Art Theatre, Sergei Artsebashev. Mr. Joffe frequently collaborated with one of Russia's most celebrated master directors of the Soviet theatre, Andrei Goncharov. Joffe has been a professor at Gitis Academy of Theatre Arts for thirty years where he runs an acclaimed Master Class in the Art of Acting and Directing. In March of 2006, Professor Joffe directed Sophia Romma's historical epic play, "Shoot Them in the Cornfields!" at the Producers Club Theaters (PC2 Theater.)
This marked his ten-year collaboration with Dr. Romma and served as Professor Joffe's directorial debut in New York on Off-Off Broadway.
Mr. Joffe also directed Sophia Romma's "Absolute Clarity" at the veteran Off-Broadway Theatre in Greenwich Village, The Players Theatre, in the winter of 2007.
In 2007, Professor Joffe co-directed along with the Swiss theatre and opera director, François Rochaix, Romma's play, "The Past Is Still Ahead" which was produced by The Mayakovsky Academic Art Theatre and ran for over a year to rave reviews.
Marina Levinson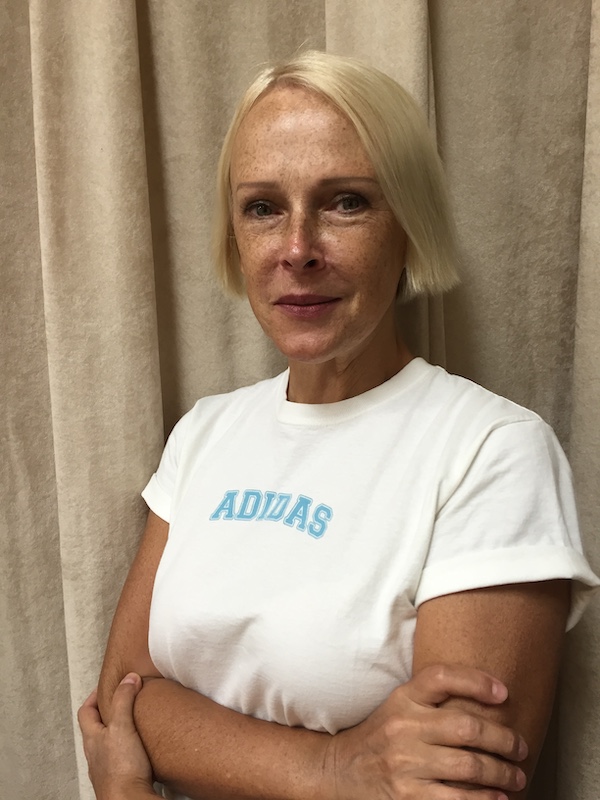 Television host and actor, Marina Levinson has been working for over twenty years on the popular Russian-language television channel RTVi in America. Many people recall her poignant news reporting on the Russian Central Television Station, on Channel One, where she commenced her career as an anchor right after graduating from the Shchukin Theater School. In Israel, Professor Levinson hosted the popular television program "Actuality," which presented celebrities and legendary guests from all fields. Marina Levinson now hosts the television program "Venue" on the Russian Television Network and conquers the hearts and minds of all of her viewers and fans with her vivacity and charisma. "Venue" airs in New York, Canada and Europe. Marina is an actress having earned her MFA from the prestigious Theatre School named after B. Schukin. She became an integral part of the actors' troupe at the famous State Academic Theatre named in honor of E. Vakhtangov, where Marina taught acting for many years. Ms. Levinson has also worked in television broadcasting, as leading correspondent of the television show, "Time:" From 1991 until 1995, Marina worked as an anchor in Israel for Channel 2, and as anchor/host of the Informational Television Series, "Actuality News." As Mayor of New York City during the September 11 attacks in 2001, Rudy Giuliani awarded Marina the "Women on the Move Media Award" for her courageous live reporting during the terrorist attack against the World Trade Center towers. Marina first met Sophia Romma during an interview with the playwright on RTVI, which Marina had hosted in 2007, whence Dr. Romma's play, "The Past Is Still Ahead" premiered at the Millennium Theatre in New York.
Professor Levinson was cast in Romma's controversial political satire, "That Queer Blind Silence" in the summer of 2015, and was set to play the role of Nurse Wretched. The actors rehearsed the play for over a month as it was to premiere at the 13th Street Repertory Company. Of her experience in working with Sophia Romma, Ms. Levinson stated the following: "Words cannot express her thrill in working with Sophia Romma on her ingenious play which will challenge contemporary theatre and will permanently alter the theatre experience for audiences, through Romma's phantasmagorical rhyme, advocacy for civil rights and social justice."
timeout.com
newsblaze.com
theatrescene.com
Inna Bodner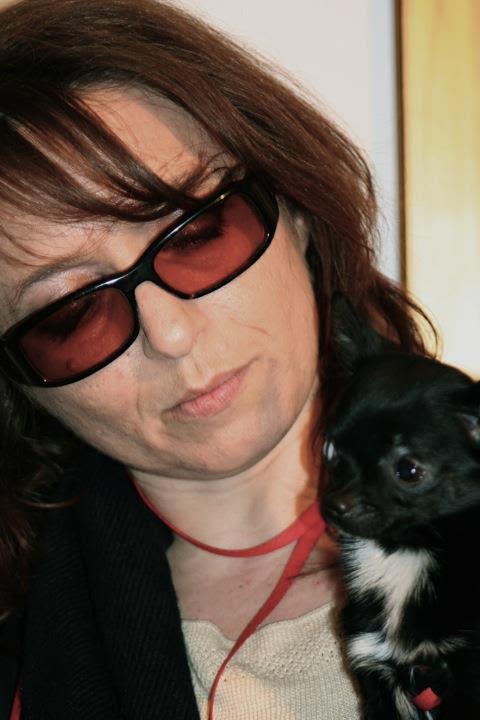 Inna Bodner, (Internationally acclaimed artist/set designer/scenic designer) was born in Kiev, Ukraine. Since 1993, Professor Bodner has been residing and working in Brooklyn, New York. Ms. Bodner's personal art exhibitions innovatively utilized mixed media and original installations. Ms. Bodner's artwork has been on display in a myriad of Soho galleries in New York, London, Jerusalem, Moscow, St. Petersburg, and Kiev. Her paintings and drawings can be found in numerous prestigious collections throughout the United States and Europe. Having worked with various eclectic art medium, Ms. Bodner has enormous experience as a critically acclaimed artist in the areas of graphic design, painting, video and theater design. Professor Bodner has garnered an impressive array of accolades as set/scenic designer for Dr. Sophia Romma's theatrical productions. Professor Bodner first collaborated with Ms. Romma in 2007 as set designer for "The Past Is Still Ahead" performed at the Cherry Lane Theatre. In 2009, the play toured London, England and was presented at the Pushkin House and at Oxford University, with set design reprised by Professor Bodner. In December of 2010, Ms. Bodner created the set and scenic design for Dr. Romma's play, "The Mire" and "With Aaron's Arms Around Me," which ran at the Cherry Lane Theatre to rave reviews by the New York Times
In the winter of 2008, "The Past Is Still Ahead," was presented at the mainstage of the Jewish Community Center and sponsored by Zabaar's. In June of 2008, the Jewish Community Center presented "A Sweet Word of Advice," featuring Inna Bodner's set design. In July of 2010, Ms. Bodner served as set designer for Dr. Romma's play, "A Sweet Word of Advice," once again as the play was part of the line-up at the Midtown International Theatre Festival and Professor Bodner was awarded a prize for the most original set/scenic designer for the show.